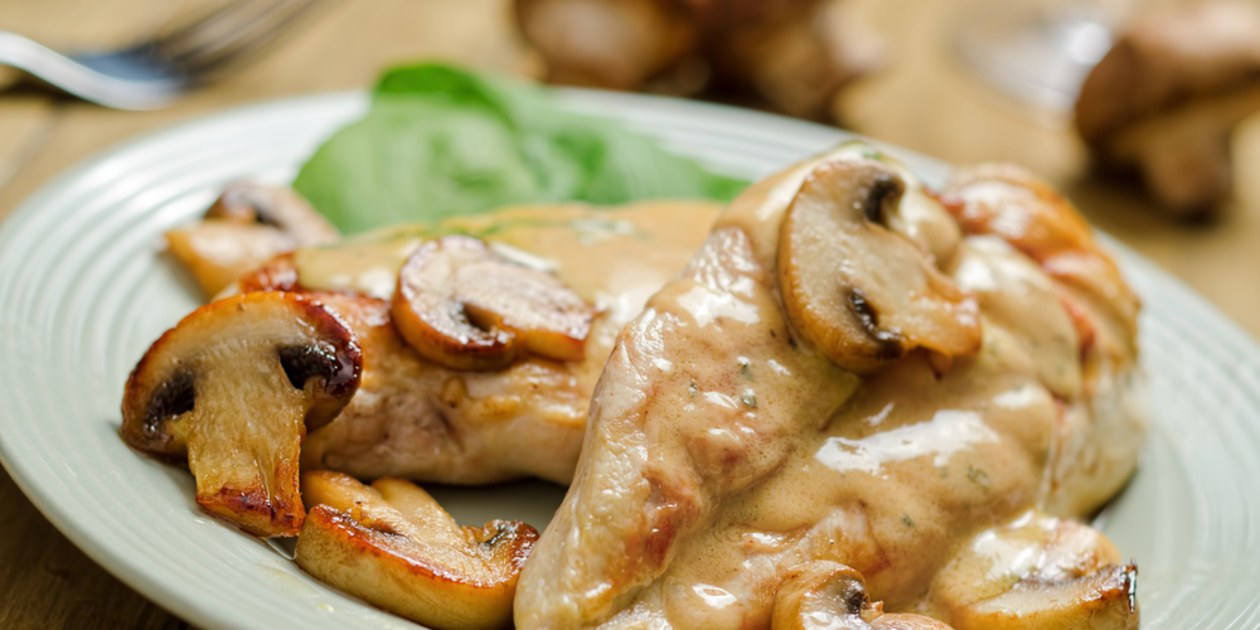 Chicken Breast Fillets with Mushrooms and Chardonnay
Serves: 4
Ingredients:
4 Chicken breast fillets
4 Slices ham (prosciutto cotto)
½ Pound Champagne mushrooms, cut into thin slices
4 Tablespoon Mascarpone cheese
½ Cup TERRA Chardonnay
2 Tablespoon butter
1 Clove garlic, peeled and finely chopped
Salt
Pepper
Preparation:
In a large saucepan, melt a little of the butter and add the ham. Sauté until crisp around the edges. Remove and keep warm.
In the same pan, add half of the butter remaining and cook the chicken breast fillets, 3 to 4 minutes per side. Remove from the pan and set aside with the ham, keeping both warm.
Melt the remaining butter in the pan, add the garlic and cook until slightly golden in colour. Be careful not to over cook the garlic as it will turn bitter in flavour! Add the mushrooms and cook for one minute. Add the TERRA Chardonnay and bring to a boil.
Cook for 5 minutes on moderate heat. Don't be afraid to add a little water if things get too dry. Add the Mascarpone cheese, stirring until dissolved thoroughly. Salt and pepper to taste.
Serve by placing a slice of ham on the chicken fillet and spoon over the sauce. Enjoy with a salad or just by itself. But do enjoy it with a glass of TERRA Chardonnay!