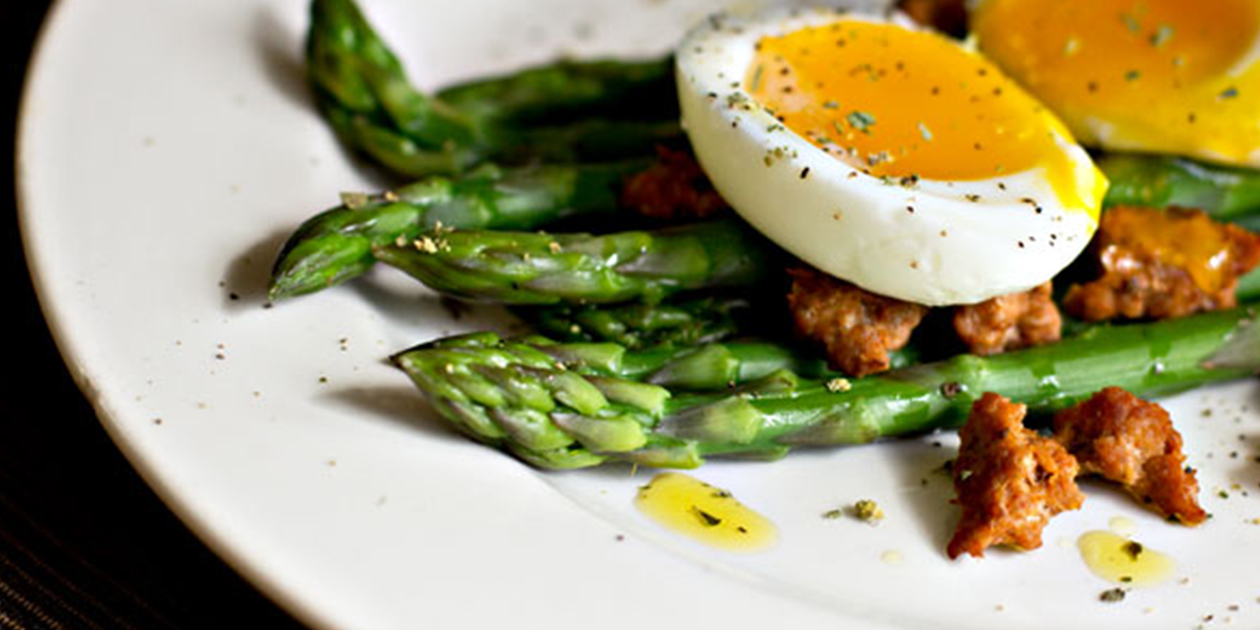 Asparagus and Egg Salad paired with Vidal
Eggs, hard boiled 7 to 10 minutes in boiling water
Asparagus, wooden stalk removed, cleaned and steamed to desired tenderness
Preparation:
This works well warm or cold.
Cut steamed asparagus into 1 inch lengths. Peel and cut eggs into quarters.
In a bowl large enough to contain both, place cut eggs and asparagus. Toss together with extra virgin olive oil and vinegar (balsamic for an extra depth of flavour!)
Salt and pepper to taste and enjoy with fresh crusty bread, some marinated olives and a glass of TERRA Vidal!