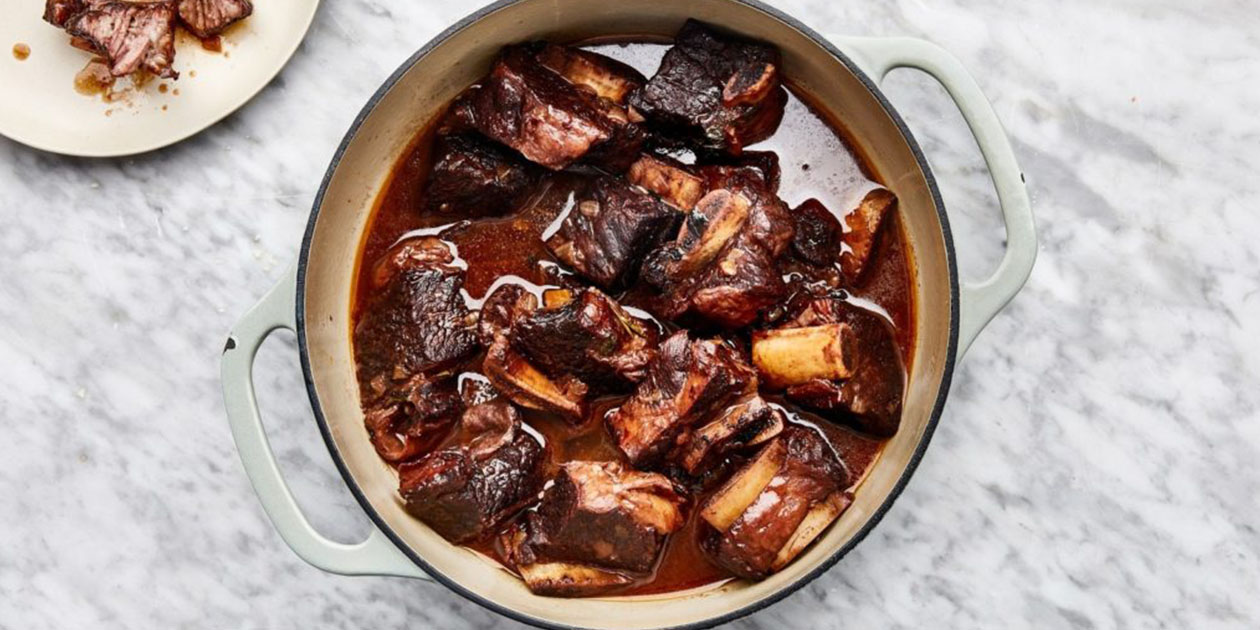 Beef Braised in Cabernet Franc
Serves: 4
Ingredients:
4 Small to medium inside or outside round steaks
1 Onion, finely chopped
1 Carrot, finely chopped
1 Rib celery, finely chopped
1 Clove garlic, finely chopped
3 Cloves (or equivalent in powder form)
2 Bay leaves
TERRA Cabernet Franc
1 Tablespoon corn starch
Salt
Pepper
Preparation:
In a deep pan, place the beef, onion, carrot, celery, garlic, cloves and bay leaves. Cover with enough TERRA Cabernet Franc and cook for 2 hours on a low to moderate heat. Add salt and pepper to taste.
Remove meat when done and cut into large bite size portions. Set aside and keep warm.
Dissolve the corn starch in a small amount of water and add to warm mixture in the pan. Heat until sauce thickens. Pour mixture over beef and serve with hot polenta or crusty artisan bread.
Don't worry if you used all of the bottle of TERRA Cabernet Franc for cooking, just open another!