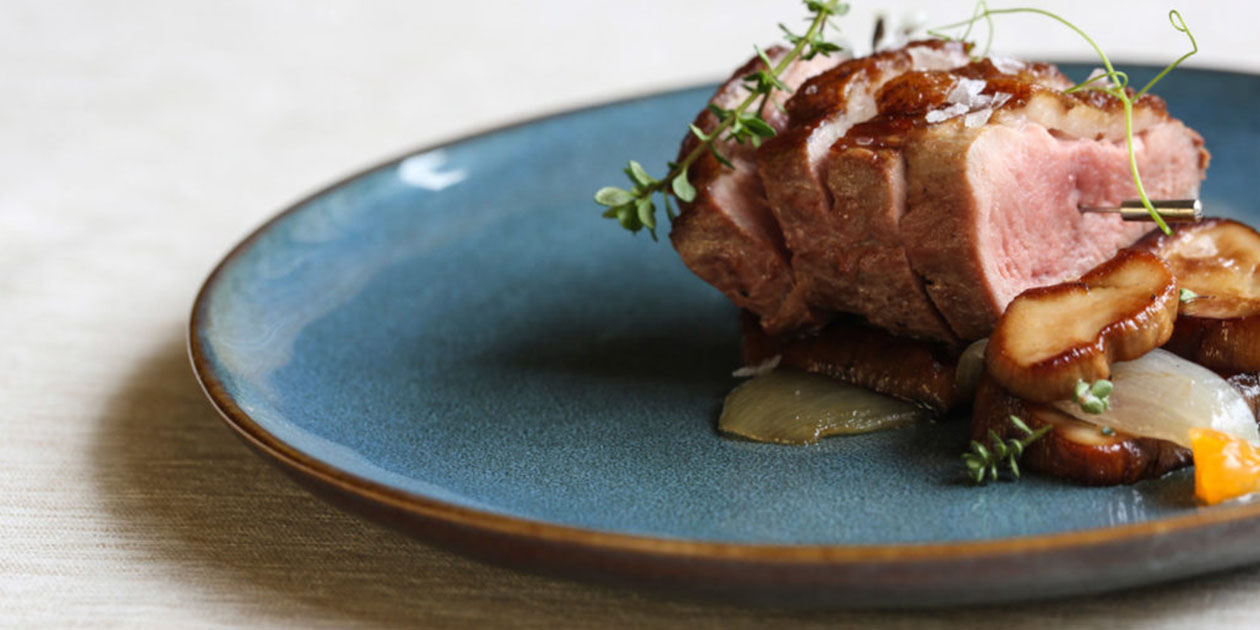 Breast of Duck with Cabernet Franc
Serves: 4 to 6
Ingredients:
6 Duck breasts, skinless
1 Spring onion, finely chopped
1 Tablespoon extra virgin olive oil
3 Cloves garlic, finely chopped
1 Rib celery, finely chopped
1 Sprig rosemary, discard stalk, finely chopped
3 Sage leaves, finely chopped
3 Cup TERRA Cabernet Franc
2 Packets or cubes vegetable broth mix dissolved in 1 L water
Cinnamon, nutmeg, cloves, salt and pepper to taste
Preparation:
In a pot, bring the water and vegetable broth mix to a boil. Reduce heat and keep warm.
Preheat a large, deep pan. Add oil. Place duck breasts in pan and brown for 5 minutes on each side. Add chopped onion, garlic, celery, rosemary and sage. Salt and pepper to taste.
Cook for an added 5 minutes on low to moderate heat. Add TERRA Cabernet Franc, cover and cook over a low heat for 1 hour. Add vegetable broth. Cover and simmer for 3 hours on moderate low heat, ensuring to turn the duck from time to time.
About 2 hours into cooking, add the cinnamon, nutmeg and cloves to taste. Continue to cook.
Serve with a spring salad dressed with balsamic vinegar and extra virgin olive oil. Also, as an option to crusty bread, serve with grilled polenta. And of course, a generous glass of TERRA Cabernet Franc!