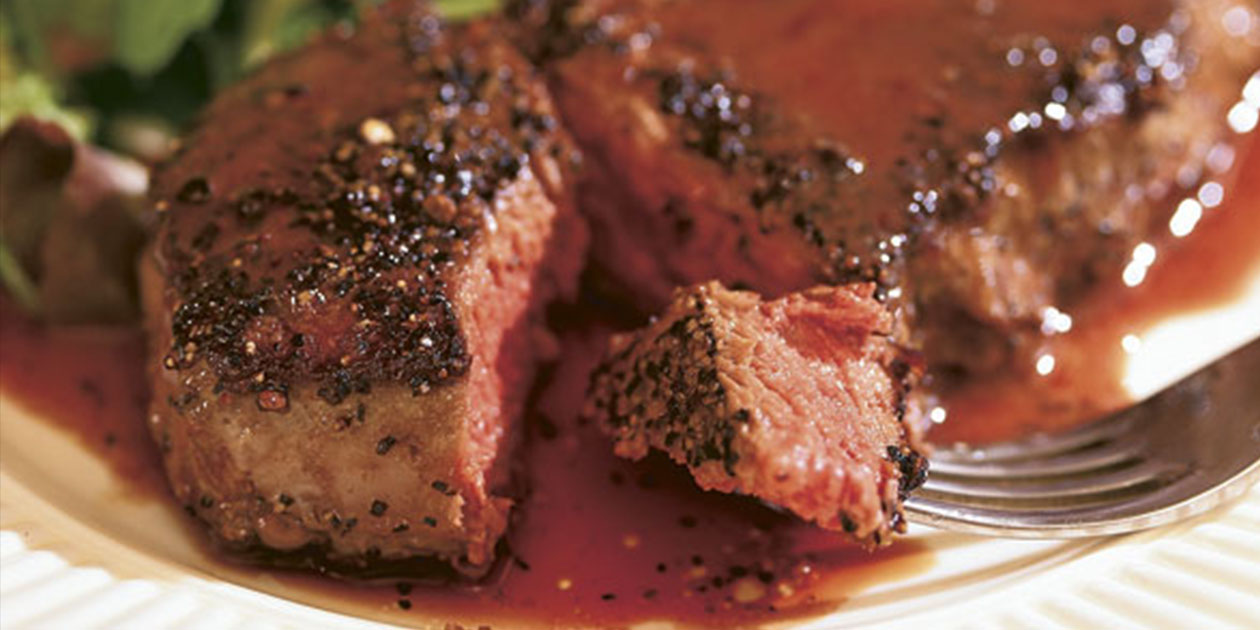 Fillet of Beef, Raisins, Black Pepper and Pinot Noir
Serves: 2
Ingredients:
Beef fillet
½ Cup TERRA Pinot Noir
½ Cup raisins
Salt
Coarse pepper
Butter
1 Tablespoon olive oil
Preparation:
In a preheated saucepan, add olive oil and sear beef until golden on all sides.
Preheat oven to 350 degrees. Transfer beef into a casserole with a lid. Add TERRA Pinot Noir, the raisins, and salt and pepper to taste.
Cover and cook in oven for 7 to 10 minutes. Remove and add a dollop of butter to the sauce.
Serve with steamed asparagus and some crusty bread. And a glass of TERRA Pinot Noir!