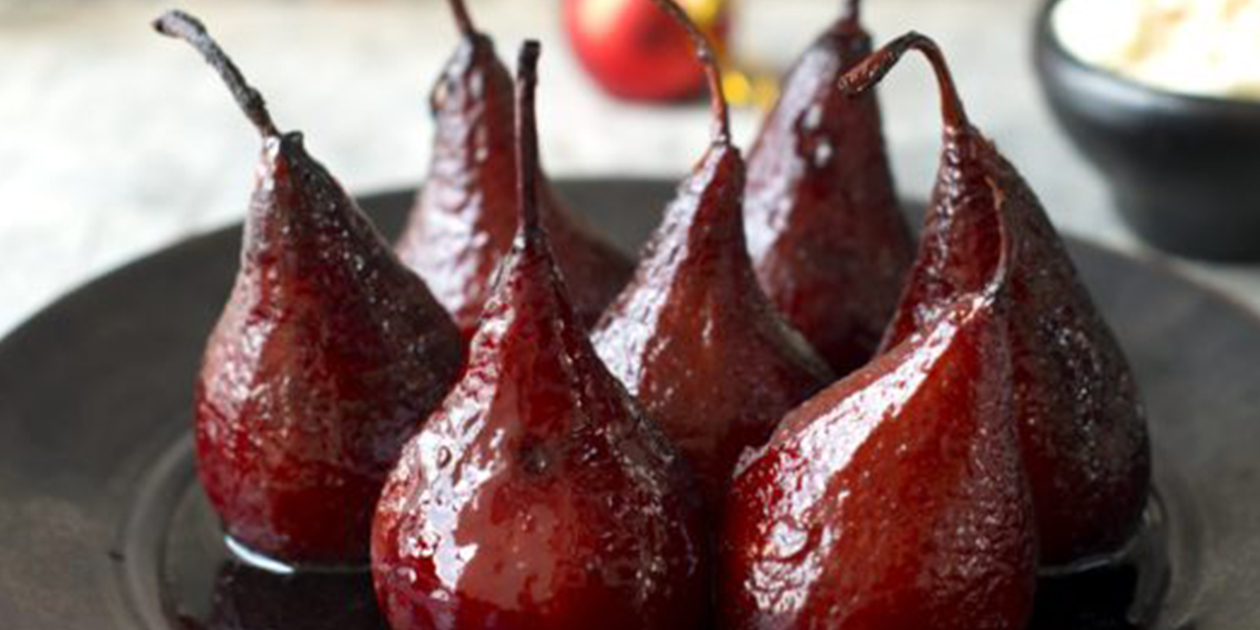 Pears with Pinot Noir Sauce
Serves: 4
Ingredients:
4 Pears, Anjou or Bartlett
½ Cup TERRA Pinot Noir
½ Cup water
¾ Cup sugar
1 Lemon rind
2 Cloves
1 Stick cinnamon
Preparation:
Wash, peel, core and cut into halves the pears. Combine water, TERRA Pinot Noir, sugar, lemon rind, cloves and cinnamon in a medium saucepan and bring to a boil.
Add pears and poach in barely simmering liquid for about 35 minutes or until pears have turned pink and are fork tender, turning occasionally for even cooking.
Remove pears, cinnamon stick and cloves. Cook liquid on moderately high heat to reduce to a thicker consistency. Pour over pears and serve with ice cream or a favourite pound cake.
Don't forget to have a glass of TERRA Pinot Noir as well.