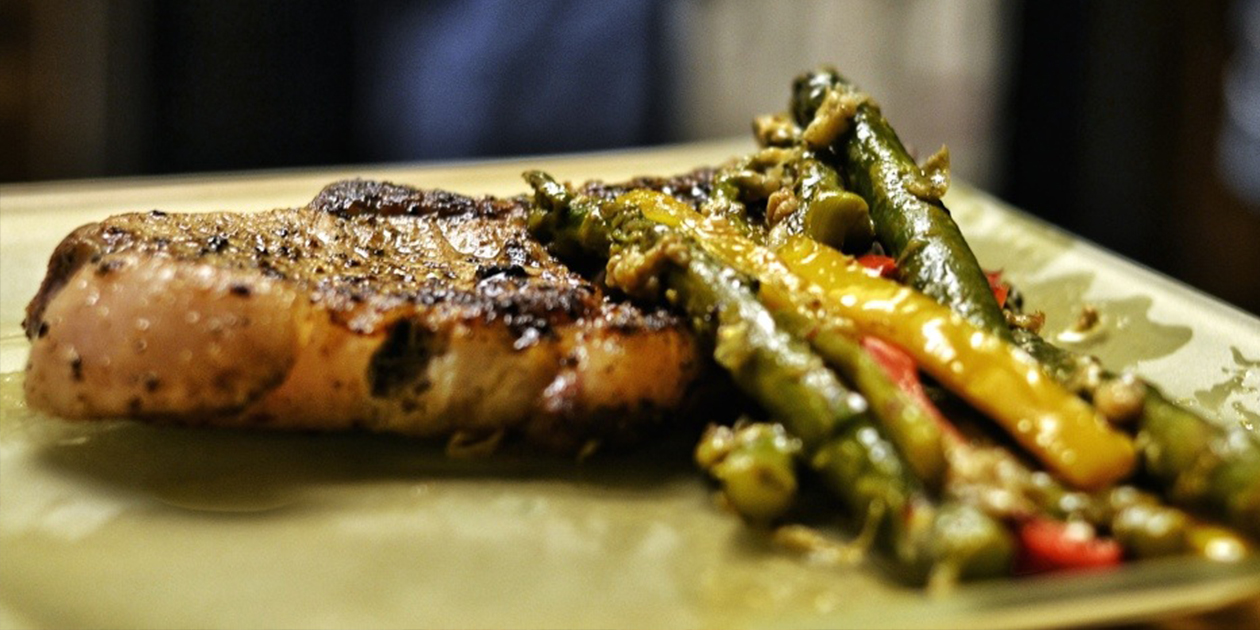 Riesling Infused Pork
Serves: 4
Ingredients:
2 Pounds pork
2 Cloves
1 Bay leaf
Salt and pepper to taste
½ Bottle TERRA Riesling
2 Cloves garlic finely minced
Preparation:
Cut the pork into large bite size pieces. Toss with salt and pepper and place into a covered deep saucepan. Add the garlic, cloves, bay leaf and TERRA Riesling.
Cover and cook on high for 10 minutes. Reduce heat to low and continue to cook for another hour, mixing occasionally.
Serve hot with steamed rice or mashed potatoes. And don't forget to have a glass of TERRA Riesling.