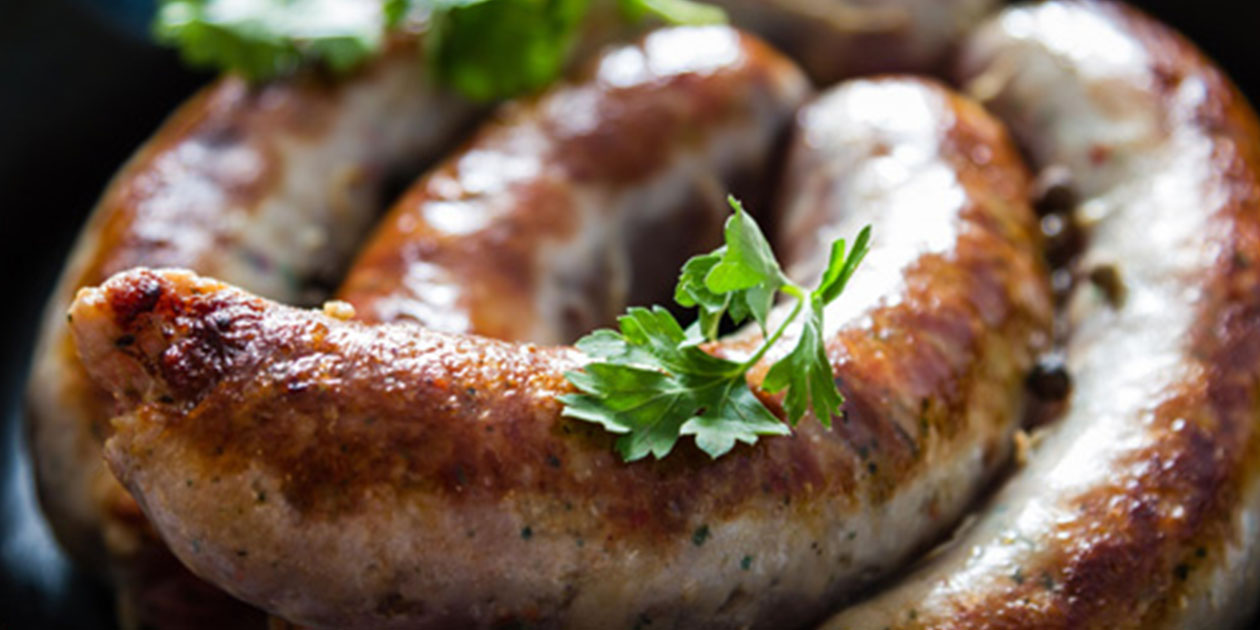 Sausages with Pinot Grigio
Serves: 2
Ingredients:
4 Medium sausages (pork or pork and beef mixture)
1 Teaspoon flour
1 Tablespoon butter
1 Cup TERRA Pinot Grigio wine
1 Cup water with a dissolved vegetable broth cube/packet "vegetable broth"
Salt and pepper to taste
Preparation:
To make sauce:
Add 1 tsp butter into saucepan and melt over low heat. Whisk in flour, ensuring evenly mixed, and cook over low to medium heat for 1 to 2 minutes. Add vegetable broth whisking to ensure a smooth texture. Cook over low heat until thickened.
Sausages:
Take remaining butter and melt in a saucepan over medium heat. Add sausages and cook uncovered over a moderate heat for about 35 minutes, turning frequently to ensure even cooking.
Once cooked, remove from pan and keep warm. Add TERRA Pinot Grigio to deglaze pan then add the sauce made previously to the deglazed mixture. Cook over a moderate heat until homogenous and thickened. Salt and pepper to taste.
Spoon sauce over hot sausages and serve with steamed vegetables of choice and a glass of TERRA Pinot Grigio