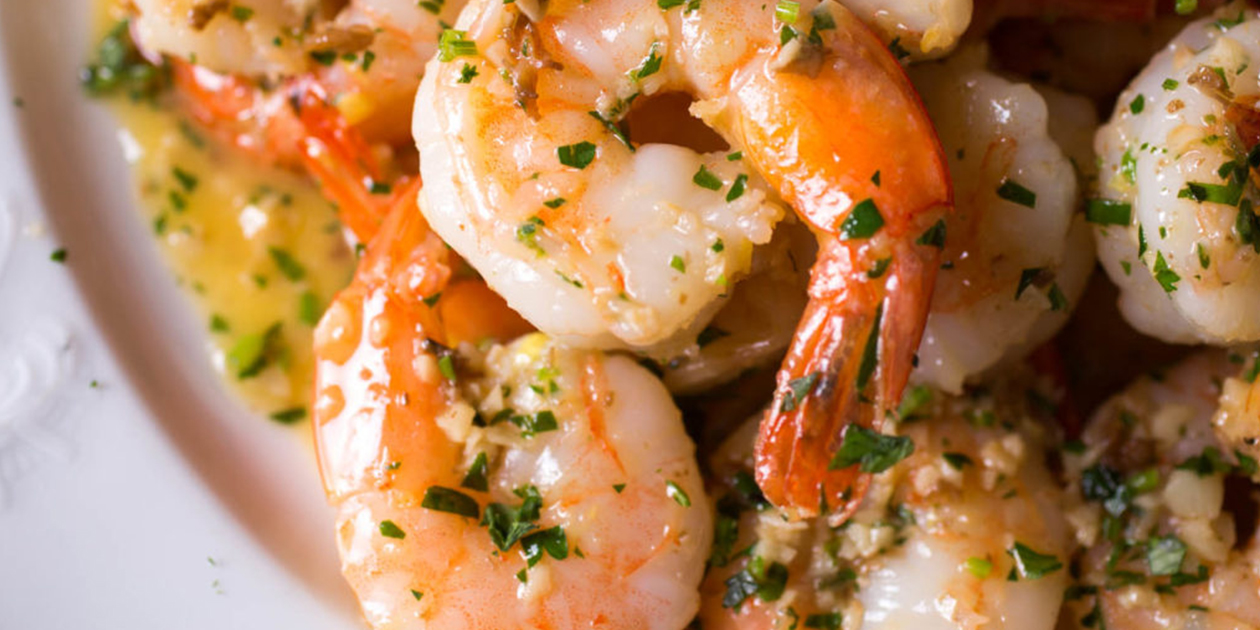 Shrimp with Pinot Grigio
Serves: 4
Ingredients:
12 Large shrimp, peeled, deveined, pre-cooked
¾ Cup chopped celery
1 Carrot finely chopped
1 Scallion finely chopped
½ Cup TERRA Pinot Grigio
2 Tablespoon extra virgin olive oil
2 Cloves garlic finely chopped
Parsley, finely chopped
Salt to taste
Preparation:
In a saucepan, sauté garlic and shrimp in oil until garlic begins to turn golden. Remove and set to a side.
Using the same pan, add the celery, carrot and scallion. Add enough water to cover the mixture then bring to a boil. Add the parsley to taste. Continue to cook on a moderate heat until the liquid has reduced by half.
Remove from heat and strain through a sieve collecting the liquid portion and discarding the solid. Heat the liquid in the saucepan and add the TERRA Pinot Grigio, bringing to a boil. Add the shrimp and salt to taste and let simmer for 4 minutes.
Serve with an aside of steamed rice or with a hunk of crusty French bread. Don't forget to toast the meal with the remaining TERRA Pinot Grigio!