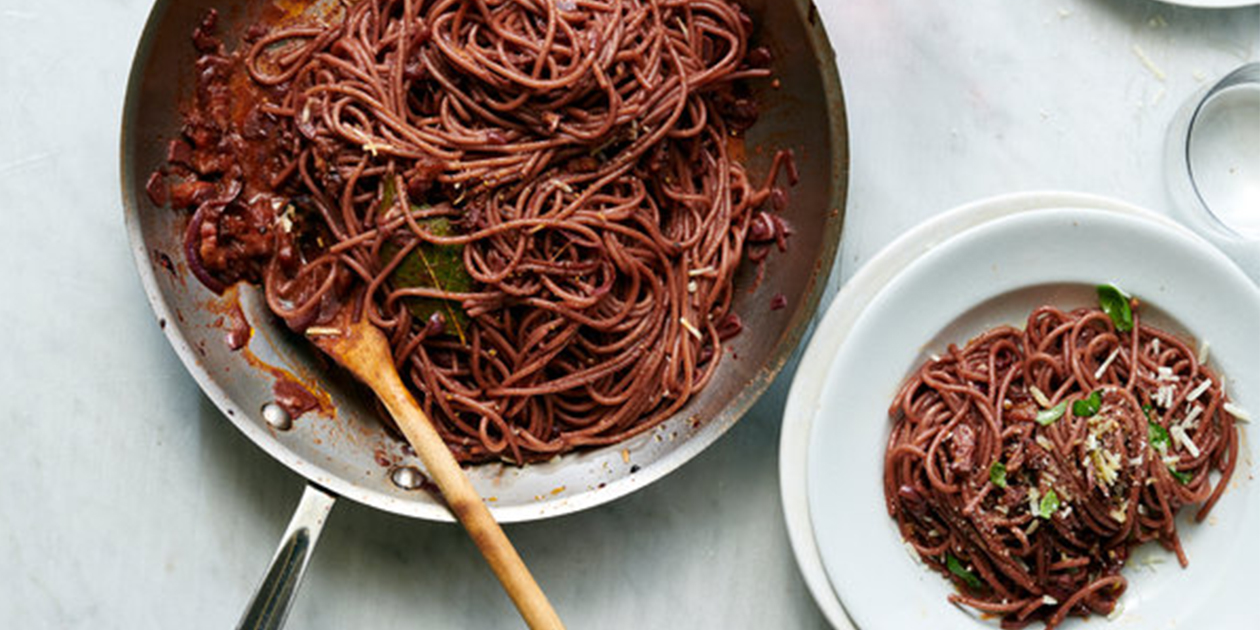 Spaghetti Ubriachi (Drunk) with Merlot
Serves: 4
Ingredients:
1 Package (400 g) spaghetti cooked as per package instructions
1 Leek (outer coarse leaves discarded) washed and finely chopped
1 Tablespoon butter
Pinch of nutmeg
1 Cup TERRA Merlot
½ Teaspoon sugar
Salt and pepper to taste
⅓ Cup Pecorino cheese
Preparation:
In a large saucepan, sauté leeks in butter until tender. Add the TERRA Merlot, sugar and nutmeg. Let cook a few minutes then add salt and pepper to taste. Simmer covered for 3 to 5 minutes.
Remove from heat and pour into a blender. Puree mixture until creamy and homogenous.
Drain pasta into saucepan. Add puree mixture to pasta, add Pecorino cheese and toss well.
Serve with a generous glass of TERRA Merlot and enjoy!